ABC Has Canceled Manhattan Love Story
It was the rom-com about a young couple in love. The other one. No, the <em>other</em> other one.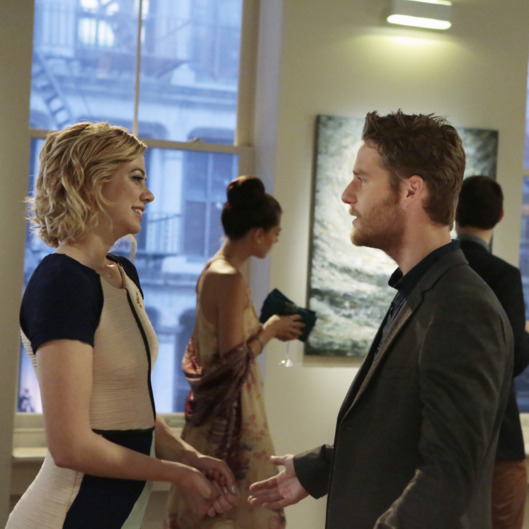 ABC's Manhattan Love Story is no more: The network has canceled the little-seen romantic comedy, the first freshman casualty of the new fall season. Production on the 8:30 p.m. Tuesday show has halted, and no more episodes will air. A previously scheduled Halloween special will air in place of MLS next week, and then, starting November 4, ABC says it will fill the now-dead show's slot with a second helping of fellow freshman Selfie. MLS debuted to a modest 4.7 million viewers and then continued to bleed viewers each of the four weeks it aired, attracting just 2.6 million this week. (It also got virtually no bump from time-shifting, a sign viewers either had no interest in it or, just as likely, no idea it even existed.) Finally, critics were also harsh on MLS, with Vulture's Margaret Lyons urging viewers to "run" from the show.