NBC Is Going to Try That American IT Crowd One More Time
Without Joel McHale.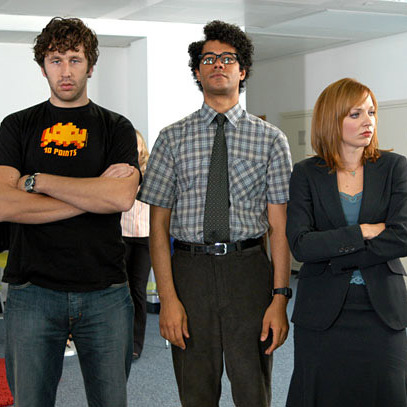 Back in 2007, Joel McHale was set to play the lead role in the American version of The IT Crowd. In the darkest timeline imaginable, that show became a hit and ran for years and years, making McHale unavailable for Community, which, having cast a lesser actor in the lead role, was never picked up at all. In our timeline, though, the remake was scrapped at the last minute and all the cast went on to better things. Now, seven years later, it's time to try again: NBC has given a put pilot commitment to another version of The IT Crowd from Scrubs' Bill Lawrence, Neil Goldman, and Garett Donovan. Here's hoping it's less, uh ... faithful to the original than the first one was.