The Best Movies on Amazon Prime Right Now
We've parsed thousands of possibilities to present you with the best of the best.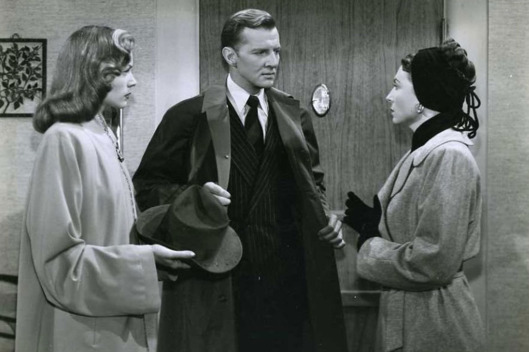 This list was updated April 8, 2016 to reflect Amazon Prime's current offerings.
The abundance of Amazon Prime streaming options can be so overwhelming that even picking the right genre to fit a mood can turn into an all-night affair. That's why we at Vulture have parsed thousands of possibilities to present you with the best of the best. Critical consensus, general popularity, legendary status — if a movie could be considered objectively great (and it's on Amazon Prime), you'll find it below. Feel free to note anything we've left out in the comments. We'll update this list as titles are added and removed.
DRAMA
The Spectacular Now (2013)
Young-adult dramas come in a variety of colors. Teetering between somber and sunny, James Ponsoldt's film is the rare one that treats teens like human beings, not simply as pieces in a coming-of-age parable. Sutter (Miles Teller) is a class clown constantly drunk on delusions of grandeur and malt whiskey. Amy (Shailene Woodley) is a sheltered academic weighed down by self-imposed responsibilities to take care of her family. When they meet — Sutter passed out on Amy's lawn — their opposing personalities attract, entangle, and complicate each other's existences. The Spectacular Now is so emotionally exposed, you won't even scream "Coach Taylor!" when Kyle Chandler shows up as Sutter's dad. Okay, you might.
The Station Agent (2003)
If you can't separate Peter Dinklage from Tyrion, his cunning Game of Thrones character, try Win Win director Thomas McCarthy's debut feature. Yes, it's a movie about three people sitting around an abandoned depot watching trains, but we love these three people. Dinklage, Bobby Cannavale, and Patricia Clarkson bond over loss, lust, and life. By the end, you feel like you're part of their group.
Intolerance (1916)
D.W. Griffith's three-and-a-half-hour silent epic spans 2,500 years with four intercut stories that reveal the never-ending strife that humanity creates for itself. Think Cloud Atlas by way of Birth of a Nation — this is every bit as epic as that sounds.  Griffith packs Intolerance full of subversive, taboo content. The film is known for being one of the first films to depict an orgy. Imagine how that played to crowds in 1916.
Sling Blade (1996)
In Billy Bob Thornton's directorial debut, he plays the developmentally disabled Karl, who murdered his parents. The parents of his 12-year-old friend, Frank, are dead, too, and ... well, something might be in the water of this Arkansas town. Thornton's powerful performance glues it together. Tissues required.
Dark Passage (1947)
Is it To Have and Have Not or The Big Sleep? Nah. But there's a reason Humphrey Bogart and Lauren Bacall were the Brangelina of their time: They're riveting to watch together. Drenched in noir style, Dark Passage starts with a bang — a prison escape — before serving up a thick slice of whodunnit intrigue. Who really killed Parry's wife and friend? How will he evade the police? Will we ever tire of watching Bogart and Bacall romance one another?
The Aviator (2004), The Wolf of Wall Street (2013)
Martin Scorsese loves working with Leonardo DiCaprio, and while that partnership hasn't yet gotten Leo his Oscar, it's led to some pretty great filmmaking. The Aviator takes you back to classic Hollywood, with a stunning performance by Cate Blanchett as Katharine Hepburn in tow. The Wolf of Wall Street is more typical Scorsese: An over-the-top critique of masculine ambition disguised as a limp paean to Wall St. success — or vice versa, depending on who you ask. Either way, it's hard to ignore the spectacle.
COMEDY
Kentucky Fried Movie (1977)
Moving at the speed of a seasoned channel surfer, Blues Brothers director John Landis and Airplane! trio Jim Abrahams, David Zucker, and Jerry Zucker's sketch movie implodes 1970s television with genius levels of stupidity. A Fistful of Yen, the "feature film" tucked inside its comedic cavalcade, is actually the lowpoint, if only because the film's manic energy is half the fun.
His Girl Friday (1940)
The romantic comedy is alive and well ... in 60-year-old movies streamable on Amazon. Howard Hawks's His Girl Friday is less about doe eyes and whirlwind love affairs than it is about snappy flirtation. Cary Grant and Rosalind Russell play an ex-husband and wife whose journalism careers set up screwball situations. 
My Wife's Relations (1922), The Blacksmith (1922), Daydreams (1922), Three Ages (1923), Our Hospitality (1923), Sherlock Jr. (1924), Seven Chances (1925), Go West (1925), The General (1926), College (1927)
Slapstick is only a lesser form in the wrong hands. Proof: Buster Keaton, whose pratfalls and dangerous plummeting stand up to anything theJackass boys are doing today. One can indulge in a number of his classics on Amazon, with Sherlock Jr. and The General demanding top priority. (And if you're more of a Charlie Chaplin fan, there's always 1921's The Kid.)
Trainspotting (1996)
Danny Boyle swears he's making a sequel to his pulsating look at 1980s heroin junkies. Picking back up with Ewan McGregor's Renton and Jonny Lee Miller's "Sick Boy" could work. But it doesn't have to — Boyle's energy-filled dive into drugs, crime, and HIV is plenty addicting.
Obvious Child (2014)
The rare film — and, even less likely, romantic comedy — to center on abortion, Gillian Rospierre's first feature takes a relatively common, albeit under-discussed, experience and makes it the crux of its main character's slow pivot to maturity. Jenny Slate anchors the film, finding just the right moments to break open her character's sarcasm and give a glimpse of someone terrified and real.
Midnight In Paris (2011)
Woody Allen's comedy-fantasy about a Hollywood screenwriter (Owen Wilson) in the midst of a creative crisis is charming enough, but the slew of idiosyncratic historic figures he meets when he travels back in time — Hemingway, Fitzgerald, Picasso, Stein — comprise one of Allen's more memorable supporting casts of late. A movie to rewatch when you're feeling nostalgic for a past you never lived in the first place.
THRILLER
Ex Machina (2015)
A brilliant inventor (Oscar Isaac) invites a young coder (Domhnall Gleeson) to his mountain retreat, where he reveals that he's working on an advanced piece of artificial intelligence (Alicia Vikander). Alex Garland's directorial debut has all the anxiety-inducing eeriness of an episode of Black Mirror — plus the fodder for debates on everything from technological ethics to gender politics — but it's also punctuated by a few brief moments of hilarity.
WESTERN
Butch Cassidy and the Sundance Kid (1969)
Red-blooded and more than a little anachronistic, this Western crime spree remains a classic thanks to Paul Newman and Robert Redford, two legends of the screen who were at the peaks of their charisma at the time.
FOREIGN
Everlasting Moments (2008)
Filmmakers love making movies about the power of photography — but this one's actually amazing! Sepia-toned and palpable, this story of love, motherhood, abuse, and citizenship avoids art-as-empowerment sentimentalism thanks to Maria Heiskanen observant performance. We believe a camera is her weapon of choice because she's drawn to others.
Fallen Angels (1995)
A spiritual successor to his Chungking Express (another brilliant film you'll have to, sadly, track down on DVD), Wong Kar-wai's Fallen Angels tells two short stories of lust and deceit that occasionally cross paths and flicker. True to the auteur's style, the drama is kaleidoscopic and rhythmic, more like a visualized album of pop songs than a feature film. That doesn't make the romance any less real.
Times and Winds (2007)
Set in a Turkish mountain town, this film examines three teenagers awoken to their place in a world where status means everything. Reha Erdem's haunting imagery makes everything dreamlike — and all the more frightening. As Vulture's Bilge Ebiri put it, Times and Winds is about complex relationships, but "is also as much an immersive meditation on the unsettling power of nature, creating a world in which its human characters are but one link in a tangled natural order."
DOCUMENTARIES
Paradise Lost: The Child Murders at Robin Hood Hills (1996), Paradise Lost 2: Revelations (2000), Paradise Lost 3: Purgatory (2012)
The West Memphis Three spent 18 years on death row for the murder of three Arkansas boys. Forensic evidence dug up 13 years into their sentence led to their eventual release. Directors Joe Berlinger and Bruce Sinofsky followed Damien Echols, Jesse Misskelly Jr., and Jason Baldwin every step of the way, crafting a trilogy of heartbreaking exposes that ripped at the American legal system's seams.
Thin (2006)
The HBO documentary was the culmination of Lauren Greenfield's ten-plus years investigating eating disorders in America. Thorough research empowers Thin, which follows multiple women as they battle anorexia and bulimia in therapy, doctor's offices, and at home.
I Am Big Bird: The Caroll Spinney Story (2015)
Get to know the man behind the yellow suit with this intimate and heartwarming documentary. Caroll Spinney has been playing Big Bird and Oscar the Grouch simultaneously since 1969, and as he makes clear throughout this doc, he plans to do so for the rest of his life.
Additional writing by Devon Ivie.