Bryan Cranston Will Play an Undercover Agent in The Infiltrator
From <em>Lincoln Lawyer</em> director Brad Furman.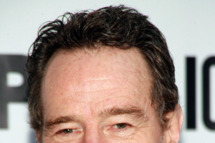 According to the "A.V. Club," Bryan Cranston will reunite with Lincoln Lawyer director Brad Furman for The Infiltrator, a thriller based on customs and excise agent Robert Mazur's autobiography about his experience going undercover for five years in Colombia's Medellín cartel to catch crooked bankers and mafia members. With the help of his trusted undercover partner-in-crime, played by Aaron Paul? We can dream.