Doctors Don't Know If Tracy Morgan Will Ever Perform Again
The comedian also accused Walmart of "blaming [him] for an accident that they caused."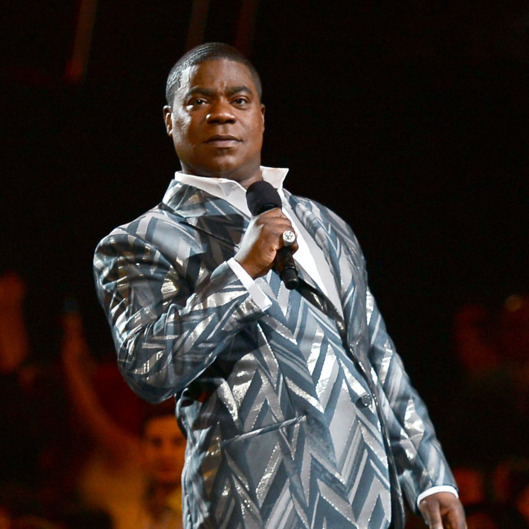 Tracy Morgan's lawyer, Benedict Morelli, told "Page Six" that the comedian suffered a debilitating brain injury in the June limo crash that took the life of fellow passenger comedian James McNair and is still undergoing extensive rehab treatments, including speech, cognitive, vocational, and physical therapies. When asked if Morgan will be able to perform again, Morelli responded, "The jury's still out. The doctors don't know the answer. I don't know the answer."
On Tuesday, Morgan also responded to Walmart's claim that the passengers' injuries could have been partially or fully avoided had they been wearing seat belts. "After I heard what Walmart said in court I felt I had to speak out. I can't believe Walmart is blaming me for an accident that they caused," he wrote. "My friends and I were doing nothing wrong. I want to thank my fans for sticking with me during this difficult time. I love you all. I'm fighting hard every day to get back."
"These people are despicable," added Morelli, who is representing Morgan and his fellow passengers Jeffrey Millea and Ardley Fuqua in the suit. "They knew that they changed these people's lives forever and killed somebody ... They're good blame shifters. I guess that's how they make $783 billion a year, shifting the blame."