David Fincher's Gone Girl Barely Beats Annabelle at the Box Office
It was Fincher's best opening weekend ever.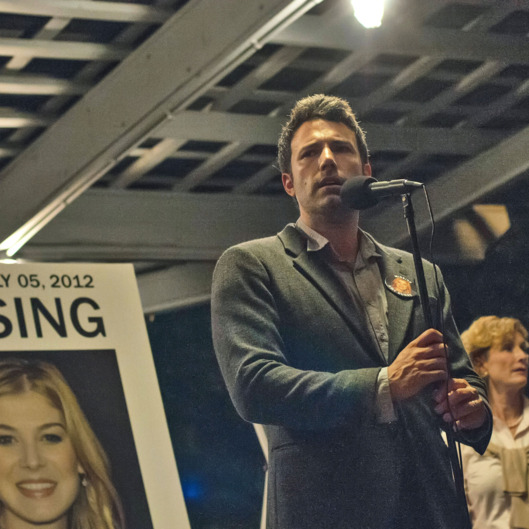 David Fincher's adaptation of Gillian Flynn's Gone Girl now has the distinction as the director's best opening weekend ever with $38 million, but it was still barely enough to edge past Annabelle, a horror movie about a creepy doll (named Annabelle) that came in a close second with $37.2 million. Buoyed by solid reviews, Gone Girl managed to bring in more revenue despite screening in fewer theaters than Annabelle (about 170). Overall, it was a strong box-office weekend with the top 12 movies hauling in $141 million, up 44.3 percent from last weekend when Denzel Washington's vigilante thriller The Equalizer took the weekend. The Equalizer came in third this weekend with $19 million, and The Boxtrolls was fourth with $12.4 million. Sticking around the top five was The Maze Runner, which brought in $12 million. Ticket sales also increased 19 percent from the same weekend last year when Gravity premiered with $55.7 million. People sure like creepy.