Here's Your First Look at Netflix's Daredevil
Day <em>and </em>night looks.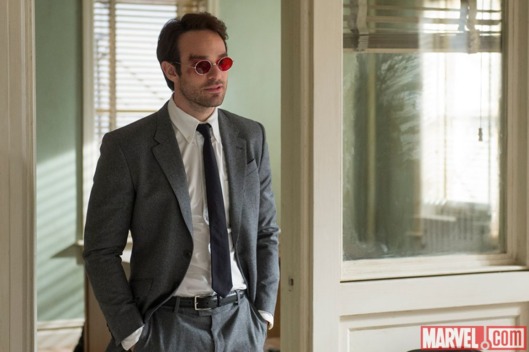 The big news out of Marvel's Daredevil panel at New York Comic Con was the reveal that Rosario Dawson will be playing Claire Temple. Audience members got to take a look at a clip of Dawson tending to a battered and unmasked Charlie Cox, who fell in the Dumpster. While it hasn't released that online, Marvel has dropped official photos of the Daredevil — both in his day look and night look.