Hot Tub Time Machine 2 Loses Its Christmas Day Premiere
As does <em>Paddington</em>.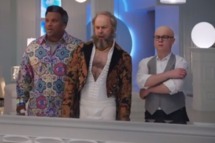 Say farewell to some of your Christmas Day movie options: Paramount has pushed Hot Tub Time Machine 2 back to a February 20 release date, perhaps to avoid competing with Sony's The Interview, which also comes out Christmas Day. Meanwhile, the Weinstein Co.'s Paddington has also lost its Christmas release date and will now come out on January 16. Oh well, guess we'll all just have to stay home and watch the Bill Murray Christmas special, as God intended.