Jonathan Demme Is Filming Justin Timberlake's World Tour
Presumably for some sort of concert film.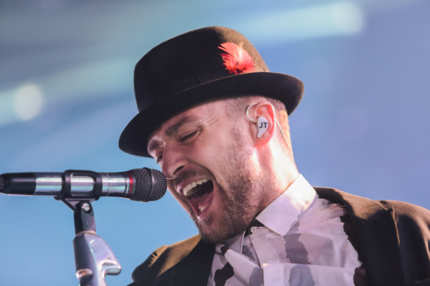 Entertainment Weekly reports that Oscar winner Jonathan Demme — who directed Silence of the Lambs as well as concert films such as Talking Heads' Stop Making Sense and Neil Young's Heart of Gold — will film the final two shows of Justin Timberlake's 20/20 Experience world tour, which are taking place January 1 and 2 in Las Vegas, presumably to make a chilling psychological thriller that will haunt the dreams of generations to come. You still wake up sometimes, don't you? Wake up in the dark and hear the screaming of the J.T. fans?