A Lego Reality Competition Show Is on the Way
Kind of like <em>Top Chef</em>, but with plastic bricks instead of food.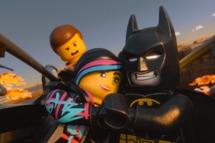 Following the success of The Lego Movie, Lego is now looking to make a foray into reality TV. The Guardian reports that Lego is "developing reality competition formats" and plans to launch a TV series in 2015, with a senior executive letting slip that they were exploring an idea based around Master Builders (who in the film were the super-builders that created the Lego universe, but in real life are essentially just people who are very good at Lego). Might we suggest a Voice-style building competition, with Chris Pratt, Will Arnett, and Elizabeth Banks as judges? Everything about that would be, well, awesome.