Meet The Daily Show's 2 Newest Hires
Hasan Minhaj and Trevor Noah.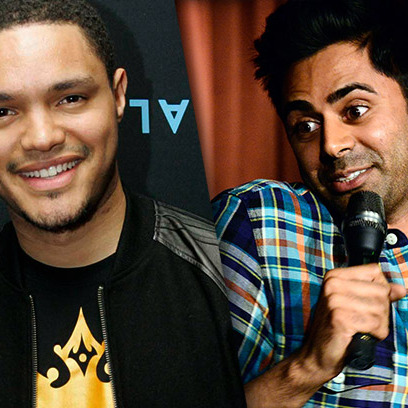 Since Michael Che left to go to Saturday Night Live and Larry Wilmore will soon replace The Colbert Report with The Minority Report, The Daily Show has made two new hires. Stand-up comedian Hasan Minhaj will be the show's newest correspondent starting in November. Starting in December, prominent South African comedian Trevor Noah will begin appearing as a contributor. To know what to expect from them, watch videos of both below and just imagine them wearing suits.