The Mindy Project's Ike Barinholtz on the Anal Episode and Adam Pally on Skeleton Sex
"You think they are going to let us get away with that in our time slot?"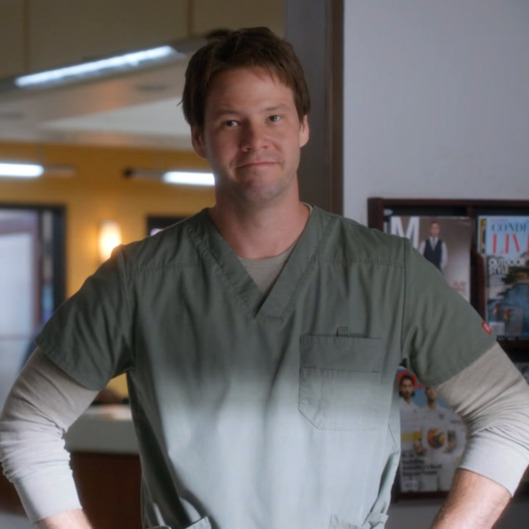 It was the booty call heard 'round the world. On the October 7 episode of The Mindy Project ("I Slipped"), Danny tried to get some action from his girlfriend Mindy's back section, marking network comedy's first attempt to talk about anal sex.
"Well, I have to correct you there as I believe there was one pioneer before us who bravely tackled anal sex on broadcast TV, and that was an episode of Amen starring Sherman Hemsley," Ike Barinholtz joked when Vulture sat down with the actor/writer/producer on the show's L.A. set last Friday. "Actually, I don't think it has ever been done before, probably with good reason. We're proud to make history any way we can. In fact, we sent that episode straight to the Smithsonian. It will be running on a perpetual loop for eternity next to Archie Bunker's chair."
"I was not there in the writer's room when the idea was initially generated," Barinholtz said. "But when they told me about it, I was like, 'How in the hell are you going to do this? You think they are going to let us get away with that in our time slot?' That is still a taboo subject. But writer Charlie Grandy did a great job of executing it. It is never called by name. It is never even called an act, and it is certainly not shown, just danced around. The natural comparison is the Seinfeld masturbation episode. You deal with it in a clever way ... When we started shooting it, there were days when we were scrambling and trying to figure out how we'd get around it, or how we'd illustrate it without being gross. We're happy with the results. I thought it was funnily gross."
Barinholtz knew it was a potentially risky topic but did not expect the controversy over consent that followed. "Honestly, it didn't cross my mind until after we shot it and I was watching it back that some people might take real issue with it. I thought, momentarily, I hope people don't give a shit about this. And I certainly didn't think it was going to be a debate about whether this was a matter of consent. I don't see that argument. Mindy and Danny are in a safe, monogamous relationship, and couples experiment and try to keep things interesting. I think this is an issue that a lot of couples discuss at some point in their relationship."
Show creator Mindy Kaling also briefly defended the decision at the New Yorker Festival. "Danny loves Mindy and they have a relationship that is very understanding. He was trying to see what he could get away with. When you're both consenting adults, people try things and she just was startled. It was [not] 'I feel violated'; it was, 'Hey, man, run that by me!' It wasn't something that made her feel unsafe or degraded. There was no sexual peril."
She further noted during an interview with Vulture at an on-set junket, "The idea came up as in the writers' room, and people laughed and related to it, and it's still a taboo subject, and all of those things make for a good joke."
A highlight of the episode was when Mindy sought advice on how to spice things up in the bedroom from her allegedly more sexually advanced partner Peter Prentice (Adam Pally), and he obliged with the help of the office's skeleton. "There were a lot more positions then we had time to show. There was about a day's worth of filming," Pally told Vulture. "It was fun to shoot. The way they shot it, Mindy could talk to me while we did it. I was throwing ideas out there. The on-set producers would see me going down a road and would feed me lines they thought of. It was a lot of riffing and improvising. It was super collaborative. It is always nice when a script just says, 'Adam and a skeleton have sex.' It's like, 'Okay, how much time do we have for this? Because I have some stamina.'"