Behind-the-Scenes Photos of A Nightmare on Elm Street
Freddy at rest and at play.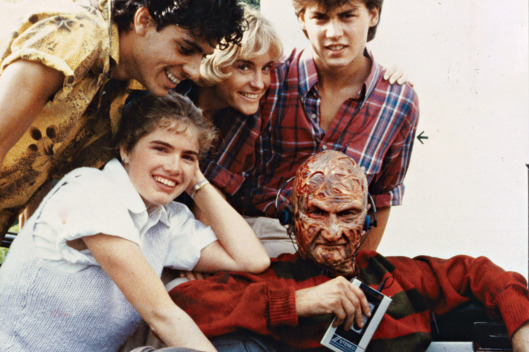 A Nightmare on Elm Street came out 30 years ago, and to commemorate that horror-movie milestone, Craig Marks and Rob Tannenbaum assembled an oral history of the fright-night classic. We also dug deep into the photo archives and pulled out these rare on-set shots, which include a baby-faced Johnny Depp drenched in blood, director Wes Craven constructing a horrific homicide, and the villainous Freddy Krueger during downtime.  
BEGIN SLIDESHOW