One Direction Has Been Secretly Funding 5 Seconds of Summer
The world's biggest boy band has been investing in the second-biggest boy band.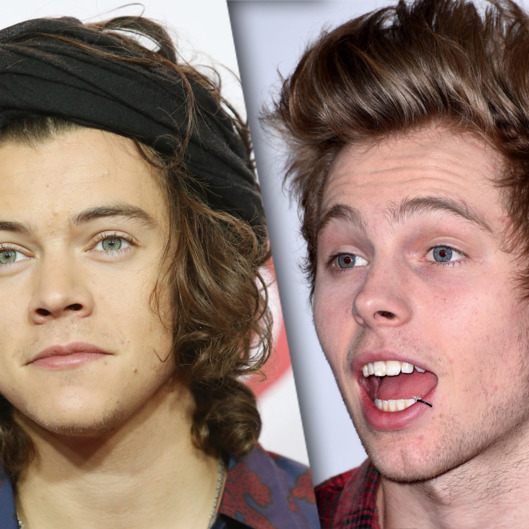 There's a conspiracy at the heart of the boy-band industrial complex, and it goes all the way to the top! According to Billboard, One Direction has been investing in 5 Seconds of Summer, which gives 1D cut of their younger counterparts' album and merchandise sales. Each member of One Direction has earned at least $25,000 from the scheme so far, and *evil cackle* that number will only grow as 5SOS continues to open for 1D on tour. Apparently they teach lessons in horizontal integration in boy-band school.