Is This a Clip From a Trent Reznor Score or a Household Appliance?
Are you watching a David Fincher film, or are you just in Sears?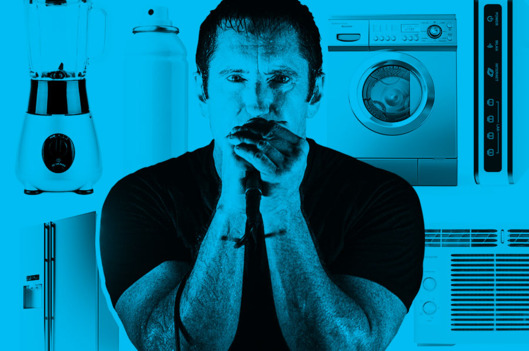 Trent Reznor's film scores for David Fincher (done in collaboration with Atticus Ross) are famous for turning the noises of modern American life into jagged, dystopian soundscapes, with Reznor's buzzes and bloops mirroring Fincher's tales of a society gone rotten. But can you tell the music apart from its inspiration? Take our Trent Reznor quiz below and try to guess if the noise you're hearing came from one of Reznor's scores or a modern household appliance. Every time you get one wrong, imagine this face glaring at you.