Quiz: How Well Can You Decode Taylor Swift Songs Through Emoji?
Why can't you seeeee? You should ace this quiiiiiz?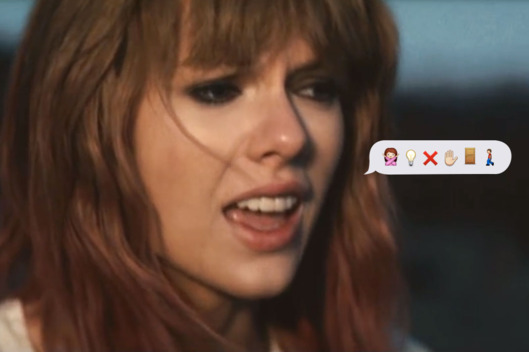 Taylor Swift is a ball of emotions, so you'd think they'd translate well into the world of emoji. But can you decode a string of emoji into Taylor Swift songs (and the popular lyrics within)? It works like our Quote Quiz: Just type the name of the song once you've figured it out. And that's how it works, That's how you do the quiz. (Sorry!)
Type the correct answer, hangman style.
Type PLAY to start the game.
Hint?
Hint?
Hint?
Hint?
Hint?
Hint?
Hint?
Hint?
Hint?
Hint?
You Got 10 Right!
You Only Got 10 Right.
Congrats! You've officially moved beyond words.
Get out your iPhone. You've got a lot of practicing to do.