The Walking Dead Returns With Record Ratings
America's appetite for cannibalism stories is more powerful than you thought!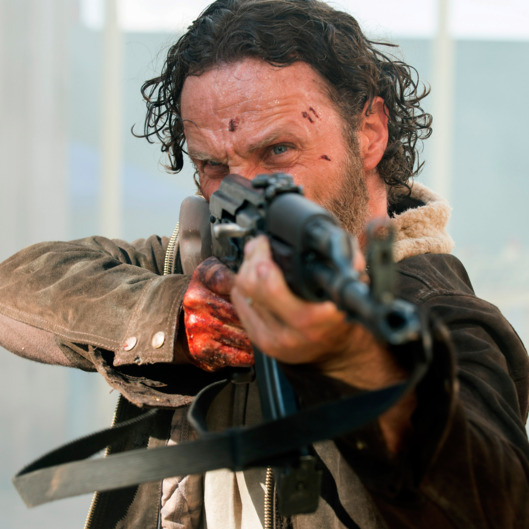 Last night's fifth season premiere of The Walking Dead set a series record with 17.3 million viewers, 11 million of whom fell into the 18 to 49 demo. That's a staggering number of people! That's 2.5 million more 18- to 49-year-olds than Sunday Night Football pulled in last night, and it puts TWD within striking distance to be the most watched show of the week, period. (Watch your back, NCIS.) The Talking Dead caught a sizable portion of that runoff, too, notching 6.9 million total viewers, with 4.5 in the 18 to 49 bracket. Looks like that TWD spinoff is more urgent than ever.