Are You Fluent in Beyoncé? Take Vulture's Beyoncé SAT Exam
Check your ego at the door.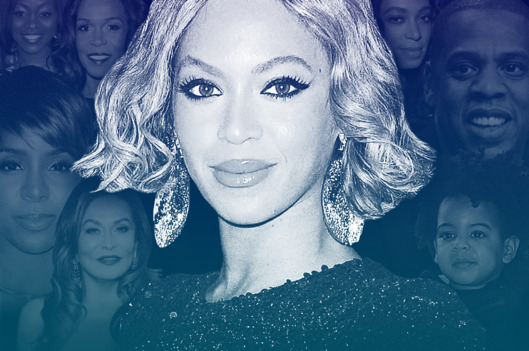 Last December, everyone was jamming to Beyoncé's surprise self-titled "visual album." And though Beyoncé was a 2013 release, it (and she) dominated much of this year. So we put together one of our patented SAT exams. And this one tests your knowledge of Queen B's lyrics, videos, and history. Will you come out a "Survivor" or end up a "Broken-Hearted Girl" (or Boy)? Check your "Ego" at the door – you might experience "Déjà Vu" while going through these 40 fun-but-challenging questions, or you might discover that claiming to really know Bey makes you a "Beautiful Liar." Take that, Jeopardy!
Section 1.
Time – 5 minutes
10 Questions
see results »
« BACK
Questions 1–5 are based on the following lyrics:
"Momma taught me good home training
My daddy taught me how to love my haters
My sister taught me I should speak my mind
My man made me feel so goddamn fine (I'm flawless!)"
Questions 6–10 refer to the following passage, quoted from a 2013 GQ cover story.
"She is luminous, with that perfect smile and smooth coffee skin that shines under a blondish topknot and bangs. Today she's showing none of the bodaciously thick, hush-your-mouth body that's on display onstage, in her videos, and on these pages. This is Business Beyoncé, hypercomposed Beyoncé—fashionable, elegant, in charge."
Based on your score…
Here are the correct answers to the questions you missed: