Big Hero 6 Brings Down Interstellar at the Weekend Box Office
Cuteness beats Christopher Nolan.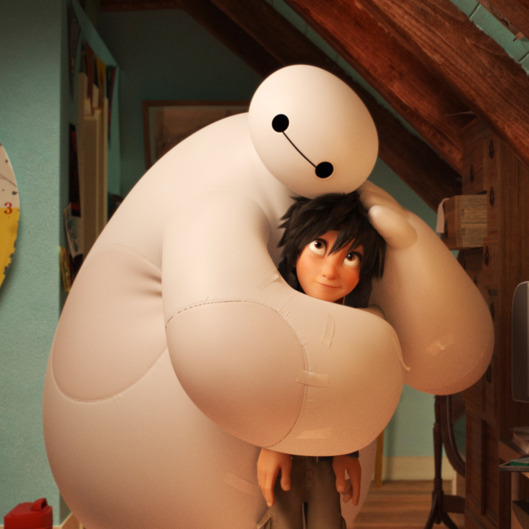 This weekend's box-office showdown was between Disney's Big Hero 6 and Christopher Nolan's star-heavy Interstellar. The plushy robot emerged victorious with a $56.2 million debut, while Interstellar brought in $50 million. Coming in third (with considerably less cash) was one of the steadiest films of the fall: David Fincher's Gone Girl earned $6.1 million, bringing its overall domestic total to $145 million. 
Gone Girl beat out Ouija ($6 million) and St. Vincent ($5.7 million). The lesson here is that even Matthew McConaughey's astronaut dimples can't compete with an adorable animated robot. Meanwhile, Stephen Hawking biopic The Theory of Everything did well in limited release, earning $207,000 in five theaters for a per-screen average of $41,400. Overall, the box office bounced back — almost 90 percent — from last weekend's weak showing.