Bill Cosby Gets Standing Ovations During Florida Performance
Oh, Florida.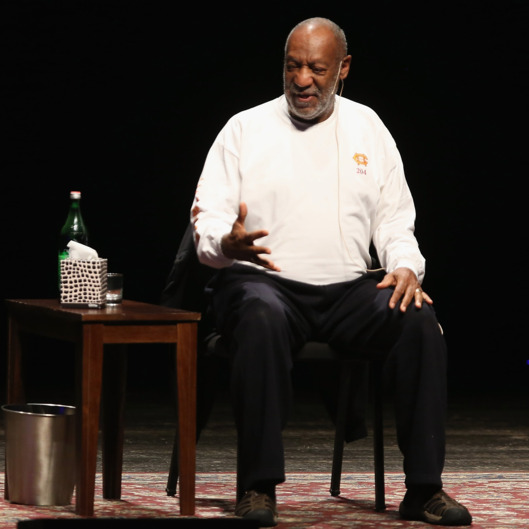 Last night, Bill Cosby performed to a sold-out crowd at Eastern Florida State College in Melbourne, Florida, and no member of the audience took up a local radio station's offer to disrupt the show over the sexual assault allegations dogging the comedian, reports the New York Times. Instead, they gave Cosby standing ovations when he came onto and left the stage. In an interview with Florida Today, Cosby said the radio station's offer had created a "frat house mentality." "Now suppose someone brings a weapon or decided to do more foolishness," said Cosby. "There will be announcements made and the stations made some disclaimers, but what if people don't listen to what they said and they entice violence? That's not good for anyone."
Earlier that day, Renita Chaney Hill, Angela Leslie, and Kristina Ruehli became the latest to women to come forward with stories of having been assaulted or raped by Cosby. Regarding the accusations, Cosby said, "I know people are tired of me not saying anything, but a guy doesn't have to answer to innuendos. People should fact-check. People shouldn't have to go through that and shouldn't answer to innuendos."