3 More Women Accuse Bill Cosby of Sexual Assault, Cosby Show Producers Defend Him
Including actress Louisa Moritz and Lou Ferrigno's wife.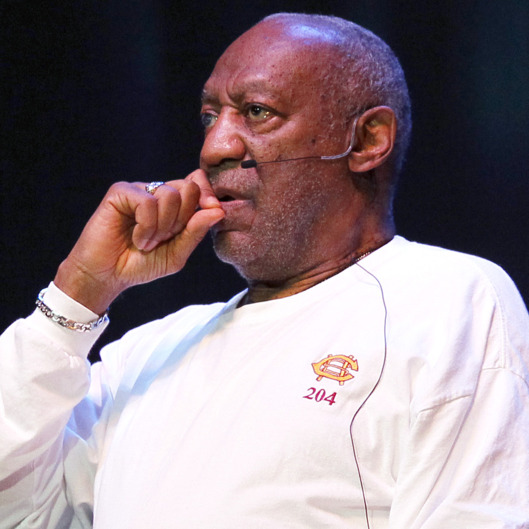 The rape-allegation maelstrom swirling around Bill Cosby rages: Three more women accused the comedian of sexual assault on Thursday, while producers behind The Cosby Show claimed ignorance. Actress Louisa Moritz, who played Rose in One Flew Over the Cuckoo's Nest, told TMZ that Cosby forced her to engage in oral sex before a 1971 Tonight Show appearance; Carla Ferrigno (Lou Ferrigno's wife) told Rumorfix he attacked and grabbed her at a party in 1967; and Therese Serignese, a Florida nurse, told the Huffington Post that he drugged and raped her in 1976. She is one of 13 women who were set to testify against Cosby in a 2005 lawsuit before the case was settled.
Cosby has endeavored to zip his lips and dodge cameras, but this week the Associated Press published the comedian's reaction to direct questions about the allegations. Cosby's attorney fired back at the latest claims and released the criminal records of one of his accusers, Linda Joy Traitz, who has been charged with criminal fraud and drug possession. "People are coming out of the woodwork with fabricated or unsubstantiated stories about my client," Marty Singer said in a statement. "This continued pattern of attacks has entered the realm of the ridiculous."
The fallout so far: NBC has dropped a deal with Cosby to do a sitcom, Netflix pulled the plug on a Cosby special, and TV Land pulled reruns of The Cosby Show. "The Bill we know was a brilliant and wonderful collaborator on a show that changed the landscape of television," producers Marcy Carsey and Tom Werner, both of whom worked with Cosby in the '80s and '90s, said in a statement released today. "These recent news reports are beyond our knowledge or comprehension."