More Homeland, The Affair on the Way
How much more <em>Homeland</em> do we really need?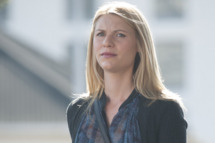 Showtime has renewed Homeland for a fifth season and The Affair for a second season, the network announced today. Homeland has earned another 12 episodes, and The Affair another 10. The Affair will continue to follow Noah (Dominic West) and Alison (Ruth Wilson) and all the people they're damaging with their respective betrayals, so start envisioning people screaming at each other and/or having intercourse in additional sumptuous beach locations. Maybe that could happen on Homeland, too.