James Franco's Whimsical Antics Continue With an Album of 'Smiths-Inspired' Songs
And he got Smiths bassist Andy Rourke to play on it.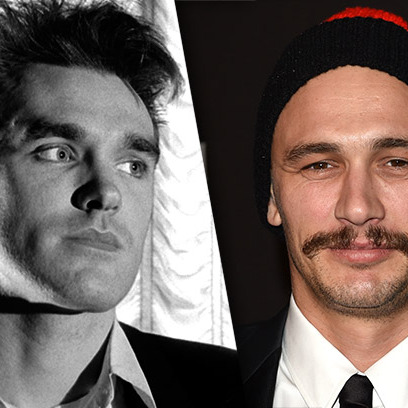 What's the James Franco version of releasing an album of cover songs? Writing a collection of poems about your favorite songs, and then turning those poems into their own songs. (It's one more degree removed, which makes it art.) Let Me Get What I Want is an upcoming Smiths tribute album from Franco's band Daddy, and the project comes 25 percent Smiths-approved: They got bassist Andy Rourke to play on it. Each song on the album will be accompanied by a short film, which means that James Franco is the new Beyoncé, whether you like it or not. Listen below to Daddy's version of "This Charming Man," the chorus of which goes: "I would go out tonight, but ... I think I'll pass."