Luther Getting an American Remake
Finally, a cop show!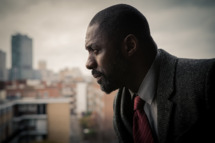 Fox is developing an American adaptation of Luther because, apparently, the word Gracepoint doesn't ring a bell. According to Deadline, the network has given a put-pilot commitment to the series, which will be written and executive-produced by Neil Cross, who was behind the original. Idris Elba will also executive-produce, though it doesn't look like he'll reprise the role. Luther is indeed fantastic — scary and moody and intense — but it's still yet another a show about a troubled cop who takes things personally. It hard to think of something less essential than a remake of it.