The Hunger Games: Mockingjay - Part 1 Rules the Thanksgiving Box-Office Weekend
<em>The Imitation Game, </em>starring Benedict Cumberbatch, also did well.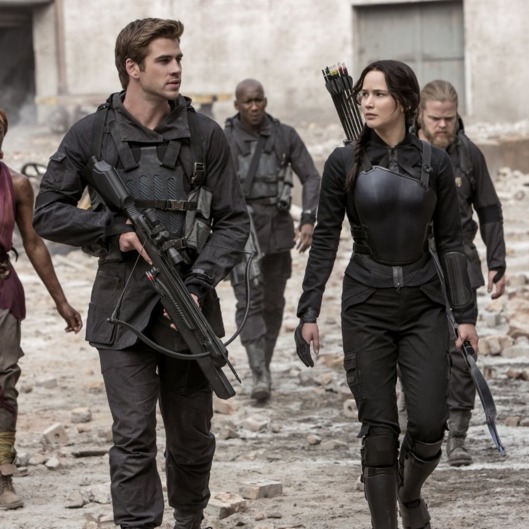 The Hunger Games: Mockingjay - Part 1 maintained the top spot over the holiday weekend with $56.9 million, bringing the film's total domestic gross to $225.7 million. Last weekend, the film set the 2014 record for best weekend debut, but still fell short of industry expectations. This week it easily beat newcomers Penguins of Madagascar and Horrible Bosses 2. The family-oriented Penguins did better, bringing in $25.8 million, whereas the Horrible Bosses sequel fared poorly, coming in fifth with $15.7 million. The comedy fell behind Big Hero 6, which came in third with $18.7 million, and Interstellar eked out fourth place with $15.8 million.
In terms of potential Oscar films, The Imitation Game, the Alan Turing biopic starring Benedict Cumberbatch, brought in $482,000 in four theaters for a per-screen average of $120,500. The Theory of Everything, with Eddie Redmayne, performed strongly in expanded release, bringing in $5 million for a PSA of $6,337. Birdman continues to do well, grossing $1.9 million this weekend to bring its overall total to $17.2 million.