Patti Smith Will Play for the Vatican This Christmas
Jesus died for somebody's sins, but not hers.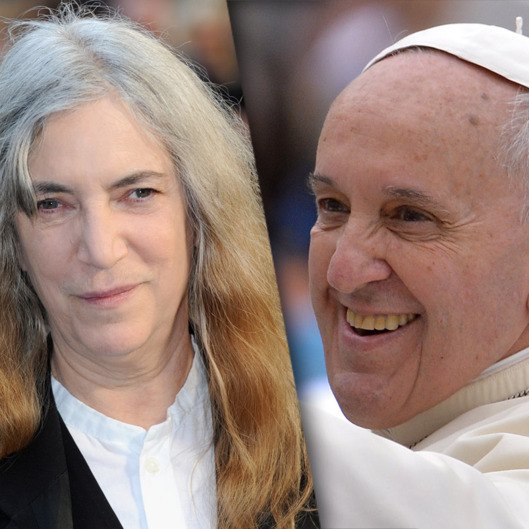 This year's Vatican Christmas concert will have everything: cardinals, bishops, and Patti Smith, who is headlining the gig after a personal invitation from Pope Francis. The Pope appears to be curating the concert himself, which is just one more thing he has in common with Lorde. Pope Francis and Patti shook hands at the Vatican last year, and we like to imagine they've stayed pen pals ever since — still, this might be a good opportunity for Smith to break out the less-blasphemous version of "Gloria" she sometimes does in concert. The singing nun who won the Italian version of The Voice will also make an appearance, but that was slightly more predictable.