Randy Jackson Is Leaving American Idol
Yo, dawg, it's been real.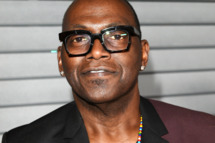 Randy Jackson is leaving American Idol after 13 seasons, Fox announced Tuesday. Jackson spent his first dozen years on the show as a judge, then returned last season as a mentor. With his departure, Ryan Seacrest is the winner of the Americal Idol season-one tontine; he wins a CD single of Nelly's "Hot in Herre" and an autographed poster of Vanessa Carlton. Jackson's time on Idol's judging panel will be remembered as "just aight, dawg."