These Are the Movies Expiring From Netflix on December 1
<em>Mission: Impossible III</em>, <em>Event Horizon</em>, <em>Five Easy Pieces</em>, and more.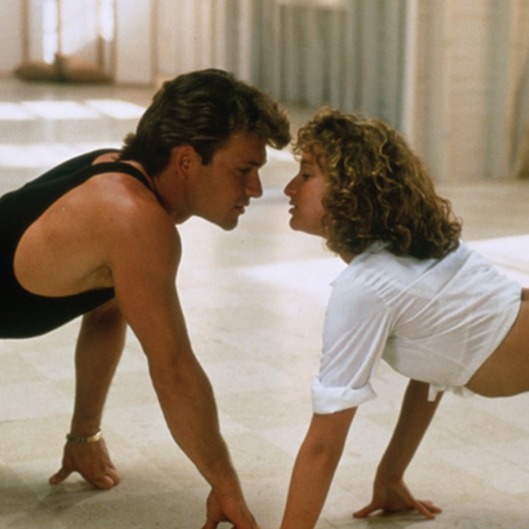 Move that Thanksgiving feast to the couch, because you have a lot of Netflix-watching to do before December 1, when these movies will disappear from the streaming service. (But given how Netflix has worked in the past, they may be back at some point in the future.) Here they are, in alphabetical order, though if you only have a limited amount of time, can we steer you toward Spice World? No? Well, take your pick.
1941 (1979)
An Officer and a Gentleman (1982)
The Apostle (1997)
Audrey Rose (1977)
The Believers (1987)
Better Than Chocolate (1999)
Blood & Chocolate (2007)
The Boy in the Striped Pajamas (2008)
Chaplin (1992)
The Choirboys (1977)
The Cockeyed Cowboys of Calico County (1970)
Coffee and Cigarettes (2003)
The Constant Gardener (2005)
Count Yorga, Vampire (1970)
The Return of Count Yorga (1971)
Cry-Baby (1990)
Dirty Dancing (1987)
Double Indemnity (1944)
En la Cama (2005)
Event Horizon (1997)
Eye for an Eye (1996)
Fairy Tale: A True Story (1997)
First Knight (1995)
Five Easy Pieces (1970)
Free Men (2011)
Funny Lady (1975)
The Ghost and Mrs. Muir (1947)
The Girl From Petrovka (1974)
Going Berserk (1983)
The Great Waldo Pepper (1975)
House of Voices (2004)
How to Frame a Figg (1971)
I'm Not Rappaport (1996)
Imagining Argentina (2003)
Invaders From Mars (1986)
Ishtar (1987)
Joe Gould's Secret (2000)
Joe Kidd (1972)
Johnny Mnemonic (1995)
King of the Hill (1993)
Lonely Hearts (2006)
Magic Trip (2011)
Magicians (2007)
Mission: Impossible III (2006
Minnie and Moskowitz (1971)
Monkey Shines (1988)
Mr. Mom (1983)
'night Mother (1986)
Night of the Creeps (1986)
Opal Dream (2006)
The Other Side of the Mountain (1975)
The Other Side of the Mountain, Part 2 (1978)
Our City Dreams (2008)
The Paper Chase (1973)
Paradise Alley (1978)
The Parole Officer (2001)
The Pirates of Penzance (1983)
The Presidio (1988)
The Promise (1979)
The Proposition (1998)
Reds (1981)
RoboCop 2 (1990)
School Ties (1992)
The Serpent and the Rainbow (1988)
Spice World (1998)
Star Trek: Generations (1994)
Summer Rental (1985)
Swashbuckler (1976)
The Talented Mr. Ripley (1999)
They Might Be Giants (1971)
The Untouchables (1987)
The Vampire Lovers (1970)
Walker (1987)
W.C. Fields and Me (1976)
Year of the Horse: Neil Young & Crazy Horse Live (1997)
Young Sherlock Holmes (1985)