What We Watched in 2014: A Deep Dive Into the Year's TV Ratings
Fourteen things we discovered by looking at the numbers.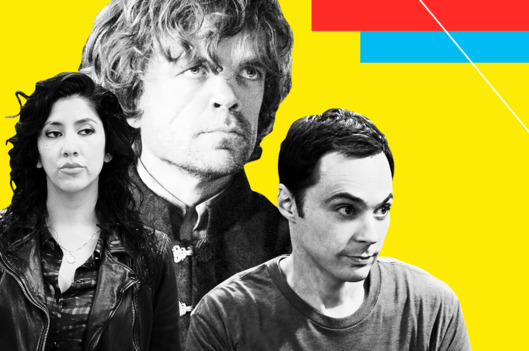 The overarching trend in TV ratings during 2014 was the same as it's been for several years now: Viewers continue to abandon live-TV viewing in favor of non-linear platforms such as DVRs, streaming networks, and video on demand. A Nielsen study released in early December even quantified the erosion, noting the average American spent about 72 fewer hours enjoying traditional TV this year versus last. And yet a closer look at 2014's TV ratings underlines we're still obsessing over plenty of shows, both old and new. Monster hits such as The Walking Dead and American Horror Story became even more popular this year, while broadcast networks proved they could still draw massive crowds via fresh hits such as Gotham and How to Get Away With Murder. As has become our annual tradition here at Vulture, we spent several days diving deep into the year-end Nielsen data to uncover both the year's big bullet points as well as some of the smaller-yet-fascinating ratings trends for the year. Click though for 14 things we discovered about What We Watched in 2014. 
Some housekeeping notes: This story is based on Nielsen data supplied to Vulture by multiple broadcast and cable networks. Except where otherwise noted, figures cited or referenced include both live viewing and viewing that takes place within seven days after a program airs. In most cases, numbers are for first-run broadcasts of shows (i.e., no reruns) and include telecasts through November; network averages are through early December. Rankings include shows that aired at least two episodes in 2014; specials, sports broadcasts, and movies aren't included. All the fun stuff on Netflix, Amazon, and Hulu isn't mentioned because they don't tell us who watches what. Still, everybody watched Transparent, right? 
BEGIN SLIDESHOW