Every Big Theater Chain Just Dropped The Interview
The Sony hackers had threatened violence against any theater that showed the film.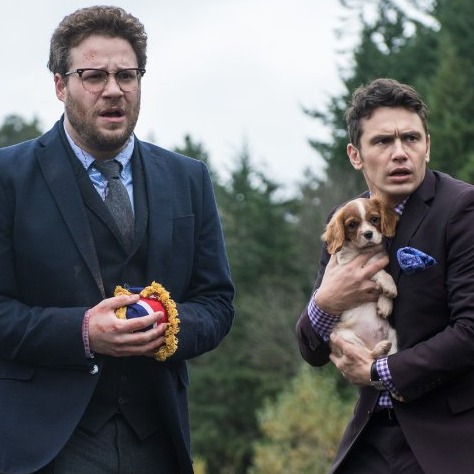 America's five biggest theater chains have all dropped The Interview from their lineups after a group of anonymous hackers threatened violence against any theater caught screening the film. According to The Hollywood Reporter, Regal Entertainment, AMC Entertainment, Cinemark, Carmike Cinemas, and Cineplex Entertainment have all pulled the film, which was set to debut on Christmas Day; the movie's New York premiere, which was also threatened, was canceled on Tuesday. Though the hackers told Sony to "remember the 11th of September, 2001," the Department of Homeland Security insists there is "no credible intelligence to indicate an active plot against movie theaters within the United States."