Art Basel Photo Diary: Wednesday
A day-to-night tour through yesterday's events in Miami.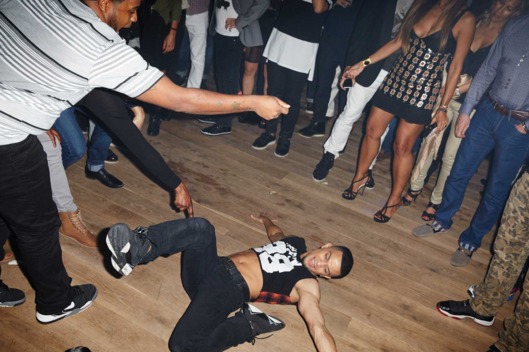 By Wednesday, Art Basel Miami Beach is starting to finally heat up. Everyone's here and the parties are bigger, louder, better. Click on the slideshow below to see what SEEN photographer Ben Rosenzweig captured yesterday — from the warm-up before Ryan McNamara's MEEM performance to Miley Cyrus's concert at the Raleigh Hotel to dancing late into the night with Horse Meat Disco at the Edition. Let's just hope everyone got enough sleep for tonight.
BEGIN SLIDESHOW