Bill Cosby Resigns From Temple University's Board of Trustees
The repercussions are piling up.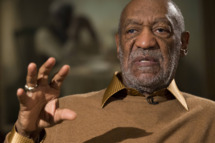 The repercussions are piling up for Bill Cosby as the sexual assault allegations against him become increasingly difficult to ignore. The comedian today resigned from his prestigious post on Temple University's board of trustees — the school had previously stuck by Cosby as NBC, TVLand, and various performing-arts venues sought to distance themselves from the star. Cosby attended Temple in the 1960s and was a lifelong supporter of the school; Joan Constand, the woman who filed the first public accusation against Cosby, met the comedian while she was working for Temple's women's basketball program.