Bill Cosby Tells 'the Black Media' to Stay 'Neutral'
The New York <em>Post </em>reports that he sounds "upbeat."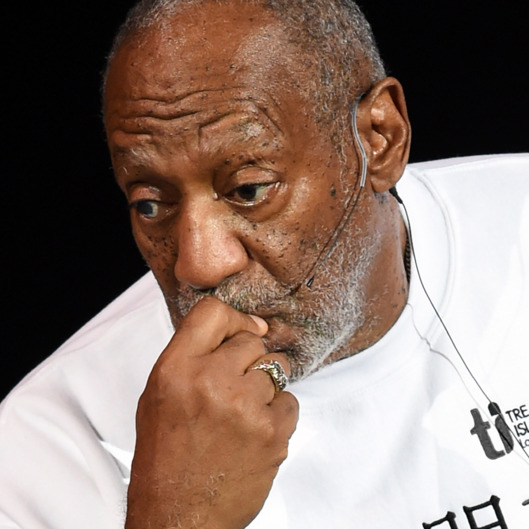 On Saturday night, Bill Cosby once again broke his silence to answer some questions from the New York Post. He refused to comment on the now-19 sexual assault allegations against him (model Beverly Johnson is the latest), but he did say that he expects "the black media" to stay "neutral." "Let me say this. I only expect the black media to uphold the standards of excellence in journalism and when you do that you have to go in with a neutral mind," he told reporter Stacy Brown, who often writes for black news outlets. According to the Post, Cosby sounded "upbeat" on the phone from his home in Massachusetts, which he shares with his wife of more than 50 years, Camille Cosby. How's she doing? "Love and the strength of womanhood," he said. "Let me say it again, love and the strength of womanhood. And, you could reverse it, the strength of womanhood and love." Then he ended the conversation: "They don't want me talking to the media." That's the Cosby we know.