Bob Dylan's Next Album Will Consist Entirely of Frank Sinatra Covers
Dylan promises ten stripped-down covers of Sinatra standards.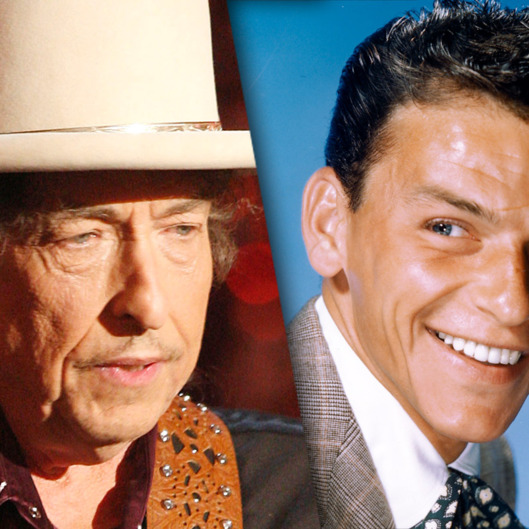 Bob Dylan's career-long exploration of regional American music has finally reached Las Vegas. According to Dylan himself, his upcoming album Shadows in the Night is going to be entirely made up of Frank Sinatra covers. Sinatra never covered a Dylan song in his life, but there must be no hard feelings. In a press release, Dylan promised that he would be bringing a stripped-down approach to Sinatra's big-band standards. "I don't see myself as covering these songs in any way," Dylan said. "What me and my band are doing is uncovering them." The album's out February 3, which stinks, as this would have been the rare Christmas gift that's a perfect for both your dad and your grandpa.
The track list is below:
1. "I'm a Fool to Want You"
2. "The Night We Called It a Day"
3. "Stay With Me"
4. "Autumn Leaves"
5. "Why Try to Change Me Now"
6. "Some Enchanted Evening"
7. "Full Moon and Empty Arms"
8. "Where Are You?"
9. "What'll I Do"
10. "That Lucky Old Sun"