A Lot of The Leftovers Cast Is Getting Left Behind
A Sudden Departure, you might say.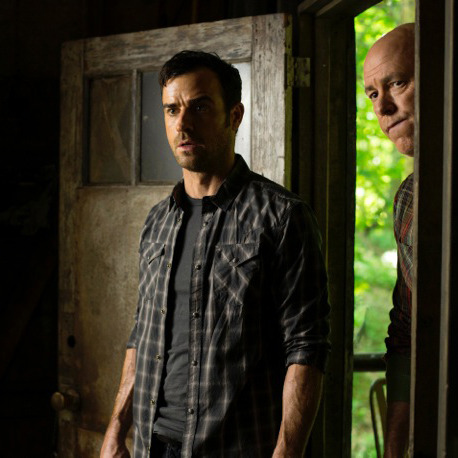 Say bye to Mapleton, New York. Deadline reports that a large portion of the 14 regular cast members on HBO's The Leftovers won't be returning for season two as the show undergoes a creative reboot. Those who will be returning are most of the leads: star Justin Theroux, estranged wife Amy Brenneman, lover Carrie Coon, kids Margaret Qualley and Chris Zylka, as well as Christopher Eccleston, who plays a former reverend. Everything is still in flux, though, so it's not entirely certain who's in and who's out, or what capacity they'll appear in. At the very least, we know we still have Theroux's bulge, which lifts us up on high.