An Annotated List of Every Single Person Who Sang in the Colbert Finale
Hi, Doris Kearns Goodwin.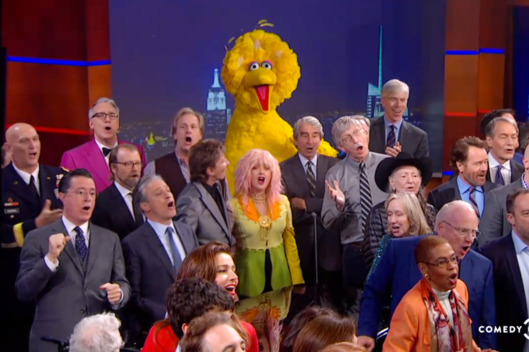 Last night's finale of The Colbert Report brought in dozens of celebrities and former guests to bid farewell to "Stephen Colbert" through song. But who were they? A who's who of who sang good-bye.
BEGIN SLIDESHOW