Why Diddy Punched Drake
The pair brawled at an Art Basel party in Miami this weekend.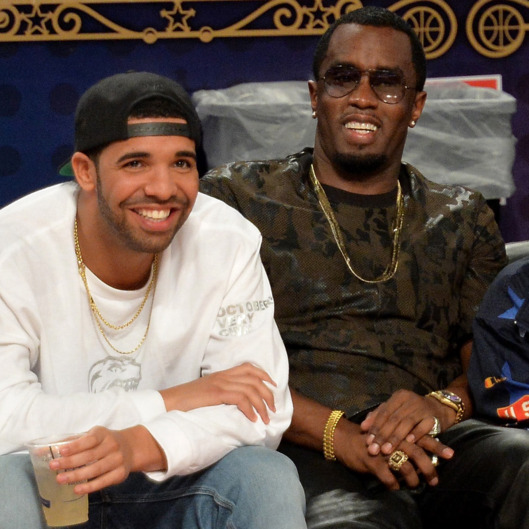 Drake and Diddy got into very luxurious fisticuffs at Art Basel this weekend, and for 48 hours, nobody knew exactly why. Were they fighting over Diddy's girlfriend? Arguing about Degrassi? Debating those Instagrams of farting art? ("It's satire." —Drake.) But celebrity feuds never stay a mystery when there are entourages involved, and now all camps agree: They were fighting over a beat. TMZ reports that the feud erupted out of a track producer Boi-1da sent to both rappers. Diddy sat on it for months, while Drake turned his version into "0-100." Diddy was reportedly incensed. When the pair ran into each other in a Miami nightclub, Diddy punched Drake in the shoulder (aggravating an old shoulder injury, which caused Drake to go to the hospital) and told him, "You'll never disrespect me again!" That last part is almost certainly exaggerated, but we will hold out hope that Diddy really does talk like a character on Dynasty.