Sh*t Collectors Say on Black Wednesday at Art Basel: A Photo Essay While Eavesdropping
Of course, nobody was there for a bargain.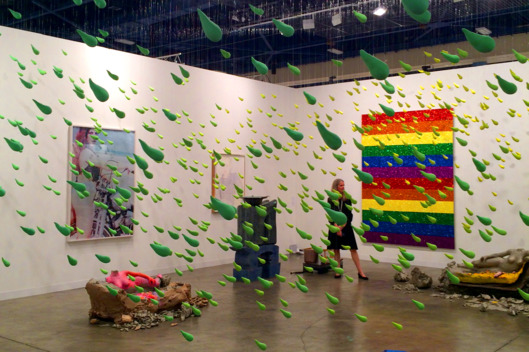 If you happen to be a very wealthy art collector, or help one spend her money, 11 a.m. this morning at the Miami Beach convention center was like Black Friday. That's when the properly certified VIPs are allowed inside, along with some press, and they were lined up in rows behind ropes, anxiously jostling.
BEGIN SLIDESHOW