Everyone Is Freaking Out About D'Angelo's New Album, Black Messiah
What Twitter is saying.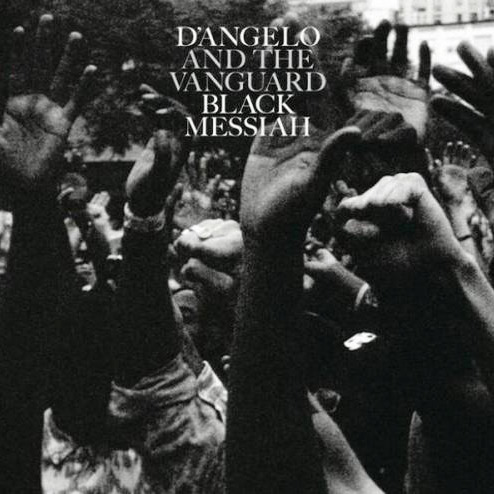 Everyone is really excited about D'Angelo's first album since 2000, Black Messiah. Rightfully so! Maybe you woke up and found out this morning, or maybe you saw it all go down last night at midnight and just had to stay up another two or so hours to digest the whole thing. (No wonder our celebratory tweets were a little wonky.) Either way, you weren't alone. A bunch of musicians and critics were immediately thrilled. Here's the Twitter party you might've missed. 
rotfl. i literally woke up in a cold sweat to make sure i didn't trick the world into thinking D'angelo's #BlackMessiah was out

— Questlove Gomez (@questlove) December 15, 2014
"Save your soul" music. "@questlove: For those who can't find #BlackMessiah it's available now on ITunes https://t.co/wrbZElHGWr"

— Idris Elba (@idriselba) December 15, 2014
Not really interested in talking about any other music. Amen? Amen. "@TheDangelo: #BlackMessiah has arrived… pic.twitter.com/MIkzaQdMCM"

— solange knowles (@solangeknowles) December 15, 2014
Thank you D'Angelo.

— John Mayer (@JohnMayer) December 15, 2014
From what @questlove gave me a preview of.......? Good God, #BlackMessiah @TheDangelo

— Justin Timberlake (@jtimberlake) December 14, 2014
Yall already published your "Best of 2014" lists and then #BlackMessiah . Haaaaaaaa!

— Sam Sparro (@samsparro) December 15, 2014
D'angelo and the Vanguard long awaited album OUT NOW. I want to personally thank everyone involved in… http://t.co/fpEpec6xu4

— Miguel (@MiguelUnlimited) December 15, 2014
If you have negative feelings about this D album, I will punch you in the ears. They're broken anyway. LIKE YOUR SOUL.

— JeanBodyRollGrae (@JeanGreasy) December 15, 2014
And now the music writers and critics: 
Insta-reaction: ballady D'Angelo is whupping Cosmic Sloppy wannabe-P-Funk D'Angelo.

— Jody Rosen (@jodyrosen) December 15, 2014
Conspiracy theory: D'angelo did not approve this release date

— Naomi Zeichner (@nomizeichner) December 14, 2014
#BlackMessiah = "Dream Factory" era Prince + Sly "Small Talk" imbued with the spirit of "Nation of Millions"

— jay smooth (@jsmooth995) December 15, 2014
When "Back to the Future II" pulls out that "Left & Right" riff yaaaaasssss

— FlowJack Barsman (@CraigSJ) December 15, 2014
Quest wants us to know that Black Messiah is all done analogue on 2 1/4 inch (or 1/2 inch?!?) tape because of course it is

— J. Escobedo Shepherd (@jawnita) December 14, 2014
i love d'angelo but i'm dreading the population spike in nine months

— official wwe pilot (@pilotbacon) December 15, 2014
Find the best headphones or speakers you can get your hands on and listen to "Another Life"

— Damien Scott (@thisisdscott) December 15, 2014
about to get in trouble for letting this Black Messiah rock throughout my entire crib. It's been 15 years, I deserve it. (it's on Spotify)

— Andrew Barber (@fakeshoredrive) December 15, 2014
I think this album is review-proof. Write something more creative instead. #BlackMessiah

— annkpowers (@annkpowers) December 15, 2014
this album is a testament to the idea of letting artists work at their own pace.

— jingle jangle maura (@maura) December 15, 2014
LEFT HEADPHONE MAGICALLY STARTS WORKING AFTER TWO WEEK PROTEST, BLACK MESSIAH IS REAL

— Black Rembert (@rembert) December 15, 2014
black messiah is incredible even with a 14 year hiatus it seems like a dream that someone is around to release music so good

— jordan (@jordansarge) December 14, 2014
That noise you hear is one thousand D'Angelo think pieces being typed at once.

— JohnGotty (@JohnGotty) December 15, 2014
D'Angelo dropping the mid-December surprise to remind us that he's better than everything on every best album and Xmas wish list.

— Otto Von Biz Markie (@Passionweiss) December 15, 2014
D'Angelo sliding into your year-end lists like pic.twitter.com/51x3vbmpig

— Steve McPherson (@steventurous) December 15, 2014