See a Map of Broad City Drawn by Star Abbi Jacobson
With all the locations from season one.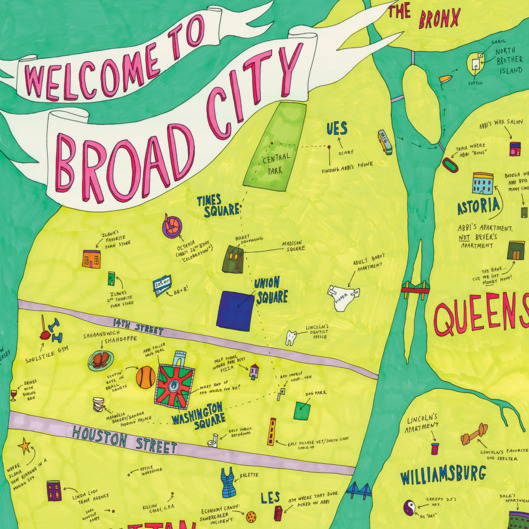 The season-one DVD of Broad City is out today, and it includes deleted scenes (like this one) and an original map, drawn by co-star Abbi Jacobson, of many of the show-specific locations. Click on it below to see it large. Broad City season two premieres on January 14.