Newsroom Writer Says She Was 'Kicked Out of the Room' Over Rape Subplot
Alena Smith tweeted that she was pushing to skip the story line.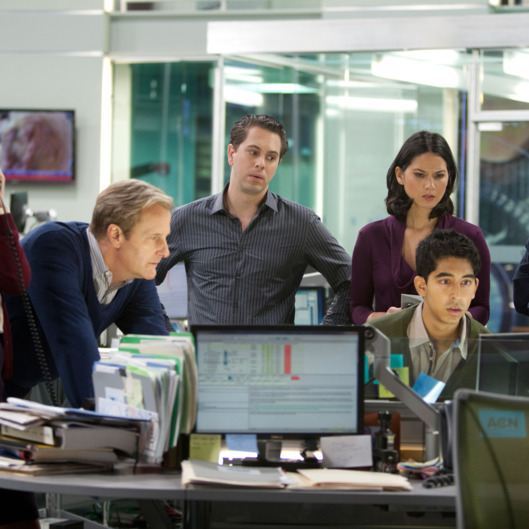 As recaps and reviews have begun to indicate, Aaron Sorkin's latest endeavor to interweave current events, journalism, and drama on this week's Newsroom episode was not well received. Shortly after critics began posting and tweeting their opinions about an episode that revolved around campus rape and the internet, staff writer Alena Smith took to Twitter to respond.
Here are her thoughts on the matter:
As @emilynussbaum points out in her review of tonight's ep, you can't criticize Sorkin without turning into one of his characters.

— Alena Smith (@internetalena) December 8, 2014
So when I tried to argue, in the writers' room, that we maybe skip the storyline where a rape victim gets interrogated by a random man...

— Alena Smith (@internetalena) December 8, 2014
I ended up getting kicked out of the room and screamed at just like Hallie would have for a "bad tweet."

— Alena Smith (@internetalena) December 8, 2014
I found the experience quite boring. I wanted to fight with Aaron about the NSA, not gender. I didn't like getting cast in his outdated role

— Alena Smith (@internetalena) December 8, 2014