The Next James Bond Film Will Be Called Spectre
Are we getting Blofeld?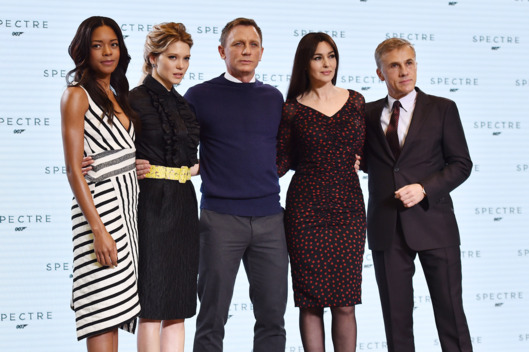 At a press conference today in London, Sam Mendes and Daniel Craig announced everything anyone could possibly want to know about the next James Bond movie. Its title: Spectre, after the international criminal syndicate Bond battled throughout the '60s and '70s. Its car: the Aston Martin DB10. Its cast: most of the usual suspects from Skyfall, plus Christoph Waltz, Monica Bellucci, Léa Seydoux, Dave Bautista, and Andrew Scott, whom you know as Moriarty from Sherlock. If we had to guess, the newcomers will play: the villain, the Bond Girl who dies, the Bond Girl who lives, a strong henchman, and a smart henchman, respectively. Given the title, it's rumored that Waltz is playing Spectre head Ernst Stavro Blofeld, but that's not been confirmed. We'll forgive you if you start Photoshopping a bald cap on him anyway.