A Peek at Marilyn Minter's Bush Book (NSFW)
All real!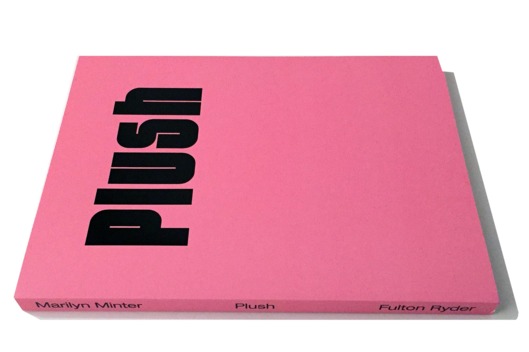 For the last six months, the artist Marilyn Minter has been photographing as many variations of women's grown-out pubic hair as she could possibly uncover. "All kinds. No one is spared," she said to me the other day. The result is 70 lush color photographs, now collected in Minter's hotly anticipated book Plush, which is being published by Richard Prince's Fulton Ryder Press and which will be feted with a celebration at the Miami Beach Edition Hotel. The title dates back to the 16th-century French words pluche and peluche — referring to a smooth or shaggy fabric. In the 19th century, the term plush referred to pubic hair. (Click below to view a slideshow of pages from the book.)
While leafing through the book with us during our recent visit to her studio, Minter told SEEN, "I paid all of these models to grow out their pubic hair. There were redheads. There were Swedish girls," pointing to hair that was pure white. "Everything's real. Nothing's dyed. This a black model. And an Asian model. I just want to show that it's really beautiful stuff! That it is a beautiful thing and that fashion changes. Don't laser it off! In the book I've gone from really raunchy to super-elegant, so I don't know which is which anymore."
The 9-by-12-inch book is fully illustrated with color images (no text) and has an edition of 500 copies at $50 apiece. Ten deluxe editions will be available, price upon request, with each book encased in a custom-made clothbound box and a signed, numbered, titled, and dated photograph by the artist.
Marilyn Minter's Plush will be released December 3, 2014, at the Miami Beach Edition Hotel. 
BEGIN SLIDESHOW