Life in Pictures: Sting, on Broadway for the First Time in 20 Years
He's<i> The Last Ship&rsquo;</i>s songwriter &mdash; and unexpected star.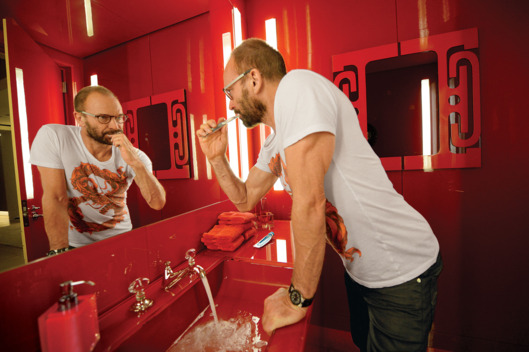 "Well, we opened in October," says Sting, 63, about The Last Ship, the musical he co-wrote and, through January 24, will star in. "And like most of the new musicals on Broadway, we were struggling with ticket sales. And very quickly the producers came to me and said, 'There's one thing to do.' And I said, 'What's that?' 'You have to go into the play.' I said no way — I don't want to. I wrote this for my dear friend Jimmy Nail. 'Nope, you've gotta do it.' I said they had to ask Jimmy, and Jimmy was wonderfully magnanimous and said, 'Yep, it's the right thing to do.' 'Well, okay.' " 
*This article appears in the December 15, 2014 issue of New York Magazine.
BEGIN SLIDESHOW