Read Shonda Rhimes's Powerful Speech on Shattering the Glass Ceiling
<span class="s1">She says it "</span><span class="s2">was simply a matter of running on a path created by every other woman&rsquo;s footprints."</span>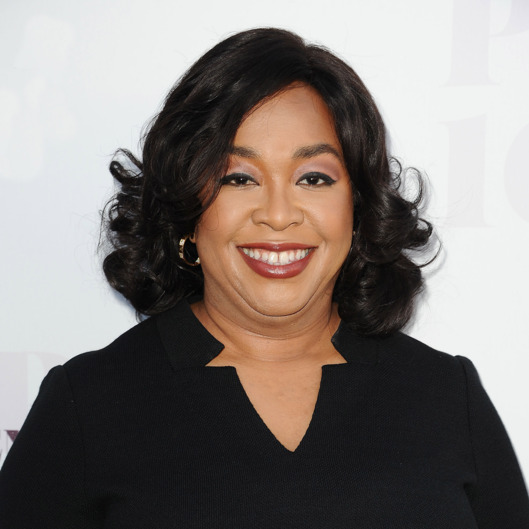 At this morning's Hollywood Reporter Women in Hollywood Breakfast, Shonda Rhimes received the Sherry Lansing Leadership Award for her work in breaking down barriers for women of color in Hollywood. In her remarks, republished on Medium, Rhimes told the crowd she was initially reluctant to accept the award. "One of the rules in my family is you don't ever get a trophy for participation, you don't get a trophy for just being you," she explained. "I was born with an awesome vagina and really gorgeous brown skin. I didn't do anything to make either of those things happen." Even the metaphor of "breaking the glass ceiling" seemed not quite right: "If I had broken through a glass ceiling, I would have felt some cuts, I would have some bruises. There'd be shards of glass in my hair."
Continuing the thread, Rhimes emphasized that she was only able to own Thursday nights because of the work of the women who came before her: the secretaries "fending off their handsy bosses," the D-Girls hoping for a shot. "Think of them," she said. "Heads up, eyes on the target. Running. Full speed. Gravity be damned. Towards that thick layer of glass that is the ceiling ... How many women had to hit that glass before the first crack appeared?"
Thanks to their work, Rhimes said, "When I finally hit that ceiling, it just exploded into dust ... No cuts. No bruises. No bleeding." And so, she closed, she would accept The Hollywood Reporter's participation trophy as a way of thanking "all the women who never made it to this room ... and the women who will hopefully fill a room 100 times this size when we are all gone."