Stan Lee's Original Guardians of the Galaxy Cameo Would've Been Fatal
James Gunn wanted him to explode and then have his head roll into the frame.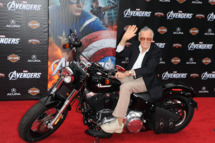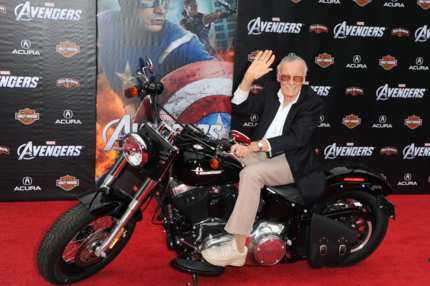 Guardians of the Galaxy's James Gunn visited "The Q&A" with Jeff Goldsmith to discuss the creative process behind Marvel's massive summer hit, and, in the process, revealed that Stan Lee's originally planned cameo was not a pretty one. "We were going to murder Stan Lee. We killed him, that's one of the main reasons it's not in the movie," Gunn said. The writer-director explained that the scrapped scene had the 91-year-old comic icon appearing — in two versions — as a prisoner in the Collector's museum. In one, Lee was shown sitting in his holding box and flipping off a curious Groot. In another, he, along with the Collector's museum, exploded. "I said, 'Wouldn't it be great if Stan Lee's — these are the kinds of ideas I come up with, and Marvel would say, Uh, I think that's super James Gunn — 'where Stan Lee's head is rolling into frame?'" Alas, it was too joke-y, and Gunn went with this. Long live Cameo Stan!