Will Ferrell Set to Star in Comedy About a Shakespearean Theater Company
Burgundy is the soul of wit.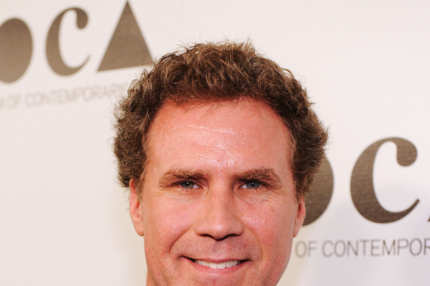 It looks like Will Ferrell will be trying his hand at 16th-century humor. Variety reports that Sony has bagged a comedy pitch about the "intense, competitive world inside a Shakespearean theater company," with Ferrell in mind to star. David Guion and Michael Handelman — a pair that has found success on such scripts as Dinner for Schmucks — will pen the as-of-now-unnamed project. Production schedule, cast, and most other details about the film are also under wraps at the moment. Ferrell will next come to theaters as James King (a white-collar guy with deep pockets who gets cuffed for embezzlement) in the Kevin Hart co-starrer Get Hard and as Mugatu in Zoolander 2, among other roles. A Shakespearean theater company sounds like golden territory for Ferrell and his comic personae — especially anything involving a Mr. G–from–Summer Heights High–esque character.