Zosia Mamet Totally Loved Her Girl Allison Williams As Peter Pan
"She sung the sh*t out of it!"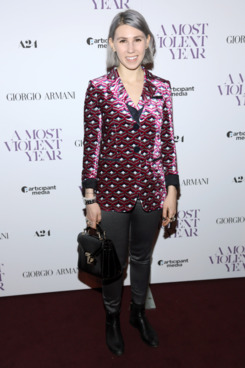 While a newly released trailer for the upcoming fourth season of Girls shows Shoshanna and Marnie venturing into frenemy territory, there's no such enmity offscreen. At last night's Giorgio Armani–sponsored premiere of J.C. Chandor's '80s-set epic A Most Violent Year (which features former Girls star Christopher Abbott as a young rough), Zosia Mamet lit up when asked if she caught Allison Williams's performance in NBC's Peter Pan. "I thought she sung the shit out of it! It was great to see her doing something that clearly brought her so, so much deep joy," she said. Marnie and Shoshanna, take notes!