3 New Bill Cosby Accusers Come Forward
At a press conference called by Gloria Allred.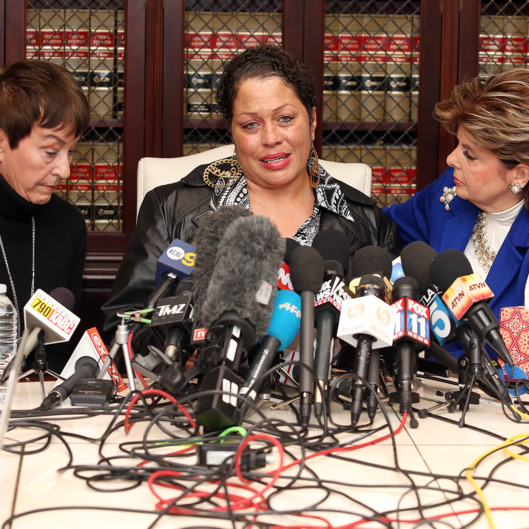 The sexual-assault allegations against Bill Cosby are not stopping with the arrival of 2015. At a press conference called by attorney Gloria Allred today, three additional women came forward to publicly accuse Cosby of assaulting them. All three stories follow a familiar pattern: Linda Kirkpatrick says that Cosby drugged and assaulted her at a party in the 1980s, apologized the next day, then tried to assault her again; Lynn Neal says the comedian "built my trust by pretending to be a friend," only to drug and rape her as well; the third, a woman known only as "Kacey," says she worked with Cosby's agent and thought of the comedian as a "father figure," only to wake up naked in bed with him after taking a mysterious pill. Allred indicated that the statute of limitations has run out in all three cases but says that the accusers would not be cowed by Cosby's prominent defenders. "Women are just not going to be intimidated anymore," she said. "Those days are gone."