Blue Ivy Carter Is 3 Years Old and She Already Knows All the Dance Moves From 'Chandelier'
Or so claims her BFF Gwyneth Paltrow.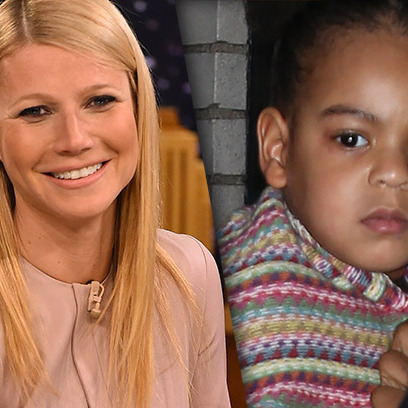 Friend to the famous Gwyneth Paltrow is dishing about her BFFs while promoting the upcoming Mortdecai (don't forget the T!). Naturally, she's getting asked about hanging out with her all-time favorites, Beyoncé, Jay Z, and their tiny marvel Blue Ivy. She told Andy Cohen on Watch What Happens Live! last night: "She is a powerhouse. She is the boss of everything. She can do all the choreography to 'Chandelier,' even though she's just 3 years old. She's just super smart, and I love her so much." Just 3 years old and already the boss. Bow down, Apple.